Coaching & Consulting that empowers leaders to sustain high-performance.
Can you visualize what high-performance looks like for your leaders and organization?
A Gallup study revealed that just 13% of employees are engaged at work. Yet, a study by the ICF says coaching correlates with increased employee engagement, and 65% of employees from companies with these cultures rated themselves as highly engaged.
Leaders that support coaching develop themselves and build future leaders with the capacity and competency to perform at higher levels, and to build future leaders. And maintaining current and developing future leaders, able to operate effectively in diverse environments is one of the most critical components for sustainable leaders and organizations.
The key to employee engagement and business results is empowering individual leaders to adopt and sustain a growth mindset. Our services and products, with over 60 years of combined team experience, help leaders achieve a mindset for accomplishing goals faster than your competition and develop clear, customized, and action-based strategies.
Selected by the United States Patent and Trademark Office (USPTO), one of our products, IDS Performance Coaching®, is uniquely designed to accelerate shifts in actions and behaviors to build competency for achieving higher performance faster.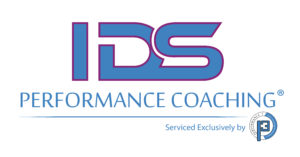 Individual & Group Coaching for Executive, Mid-Level & Emerging Leaders
 Level 1: Identify
 Deep barriers and biases limiting growth and development
 Level 2: Develop

 New, more effective competencies, actions and behaviors

 

Level 3:

Sustain

 Effective competencies, actions, and behaviors long-term 
Contact Us to learn more about our coaching programs for leaders in multiple industries.
To ensure the self-awareness, discovery and shifts identified through coaching are sustained, we utilize the P3 Sustainability Playbook™ to assist with designing performance strategies for long-term growth
Looking for a Certified Coach & Consultant to help you breakthrough? 
Coaches certified by the John Maxwell Team and the International Coaching Federation
Expert Coaches with over 60 years combined team years proven success coaching emerging, mid-level and executive leaders to reach performance goals they never thought possible
Expert Consultants with over 60 combined team years expertise most noteworthy in areas of HR leadership, organizational leadership, training, learning & development, labor relations, sales, and process development
Thresette Briggs is a gift to our coaching practice. Her ability to connect, listen and empathize brings great value to our clients. Behind the scenes, she is well organized and manages her engagements with perfection. She is also a gifted presenter and facilitator and can connect easily with a classroom like she can one-on-one.
