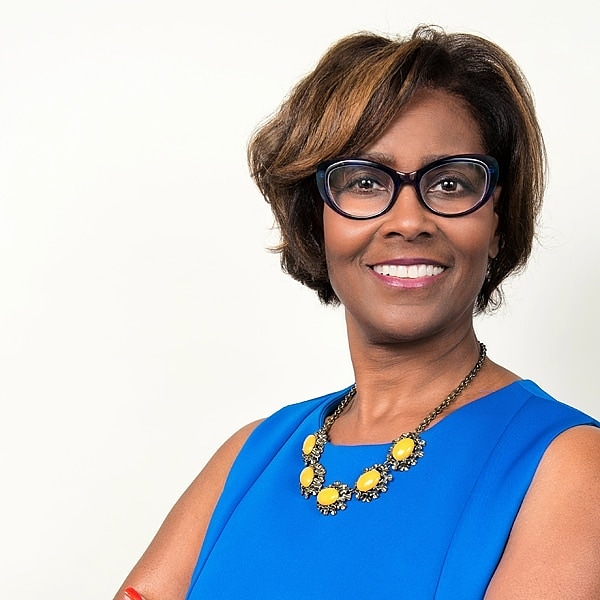 Founder & Chief Performance Officer 
Inspiration for the Performance 3 Story began when Thresette was in her teens. For 12 years she watched her father build a business part-time while working full-time in an aircraft factory, the primary industry in her hometown. Thresette saw her father demonstrate the passion, dedication, and sacrifice required for being an entrepreneur.
When her father left the aircraft factory to launch a full-time business, Thresette and her siblings worked with him during the summers. As she watched her father transform from an aircraft factory worker to entrepreneur, and from entrepreneur to community leader, she saw him living his dream to ensure a better life for his family, while providing economic and growth opportunities for the community. She began dreaming of the day that she too, could become an entrepreneur.
After working 20 years working in diverse, global companies, progressing from intern to senior level corporate leadership roles, Thresette developed the courage and agility to fulfill her entrepreneurial dream. She brought that dream to life when she launched Performance 3, LLC (P3), named to reflect her faith and the services and products P3 provides.
P3 has always stood for one thing – advocating for high-performance because we believe all leaders can, with the right opportunity and the right culture. Our brand's focus is to help clients set themselves apart from others in their industry through a leadership development experience that accelerates transformation to a growth mindset that facilitates high-performance. Compared to other brands that deliver packaged services and products, P3 wins loyal customers by listening actively to understand client's unique needs and applying our services and products to design customized, comprehensive performance strategies that deliver results.
Here is a summary of our founder's credentials. Connect with Thresette on LinkedIn.
National Association of Women Business Owners (NAWBO) Indianapolis Chapter

NAWBO National Nominating Committee, October 2019 – February 2020
Executive Board, June 2018 – present
Co-chair Membership Committee, June 2016 – June 2018
Organization Culture & Brand Task Force – 2018 – 2019
Membership Committee member, 2015 – 2016
Recruitment Coordinator Young Entrepreneurs Academy (YEA), 2014 – 2015
Co-chair, Circle for Learning East 2011 – 2013

The John Maxwell Team – Certified Coach, Speaker Trainer & Mastermind Facilitator
Great Lakes Women's Business Enterprise National Council – Women's Business Enterprise (WBE) & Woman Owned Small Business (WOSB)

Co-chair, Central Indiana WBE Forum, 2018 – 2020
2018 National Conference – Indiana Committee Volunteer
Advisory Council, Central Indiana WBE Forum, 2016 – 2018

Society for Human Resource Management (SHRM)

Member & SHRM – SCP (Senior Certified Professional)
SHRM HR Vendor

Development Dimensions International (DDI) – Certified Leadership Essentials Facilitator, trained in 5 key facilitator dimensions
Lean Six Sigma White Belt – 2016
Leadership Assessment Facilitator – Extended DISC, 360° Leadership Profilor, Emotional Intelligence (EQ)
Evergreen Leadership Community Builder Award – 2019
Award of Distinction, Great Lakes Women's Business Enterprise National Council – 2017
IDS Performance Coaching® – registered with the United States Patent & Trademark Office
Neumation™ – registered with the United States Patent & Trademark Office
Social Media Dames – 2017
Starkey Entrepreneurial Woman Award Finalist, 2016 – Harrison & Moberly
IU Tobias International LEAD Conference Presenter, 2015, 2016
Graduate, Women's Fund Perspectives Program
Master of Ceremonies – Indiana Wesleyan University MLK, Jr. Celebration Concert
Distinguished Achievement Award – Center for Leadership Development
Nominee, Business Achievement Award – Center for Leadership Development
Graduate, Leadership Indianapolis
Past President, Speakers, Publishers and Authors Association
Chair, Greater Lawrence Chamber Aspire Together Women in Business Forum
Indiana Wesleyan University (IWU) Alumni Association Regional Leadership Council
Indiana Chamber Vision 2025
Indianapolis Alumnae Chapter of Delta Sigma Theta, Sorority, Inc. Executive Board/IWU Partnership Liaison
Leadership Indianapolis, Presidents Advisory Council for Civic Leadership Summit